Michael O'Leary, twat or cunt? A philological con-undrum


I quote Carole Cadwallar from her piece on the latest piece of ridiculous flim-flammery to emerge from the mouth of Ryanair boss Michael O'Leary.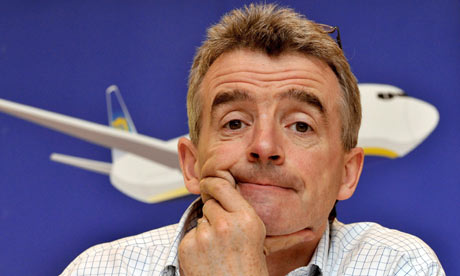 Customers had complained about having to pay £60 if they'd forgotten to print their own ticket. What did O'Leary have to say to them? 'We say quite politely to those passengers, bugger off.'

And so, in The Observer, Carole Cadwallar used similarly base language to describe the Ryanair boss. 'Michael O'Leary is a twat . . . He is . . . And Ryanair . . . is a twattish airline.'

Ah now, Carole, I beg to question. Is it fair to call O'Leary a twat? Is it an accurate characterisation? Is it reasonable to compare him — and his airline — to a piece of female genitalia? And then there is the most vital question of all: if Michael O'Leary is a vagina, is twat the best word in the context?

Some possible alternatives can be easily dismissed. He is clearly no pussy — there is nothing meek about him (or his airline). Nor is he a fanny — certainly there's no fannying about in the Ryanair universe.

No, there are only two possible vagina words for the airline boss: twat or cunt. And I'd challenge Cadwaller's choice of twat. I think most people would agree that it's the weaker word and that a twat's twattishness is the result of stupidity or, even more likely, laziness. A twat is an English equivalent of a French con — foolish rather than malevolent. The French play and film, Le Diner Des Cons,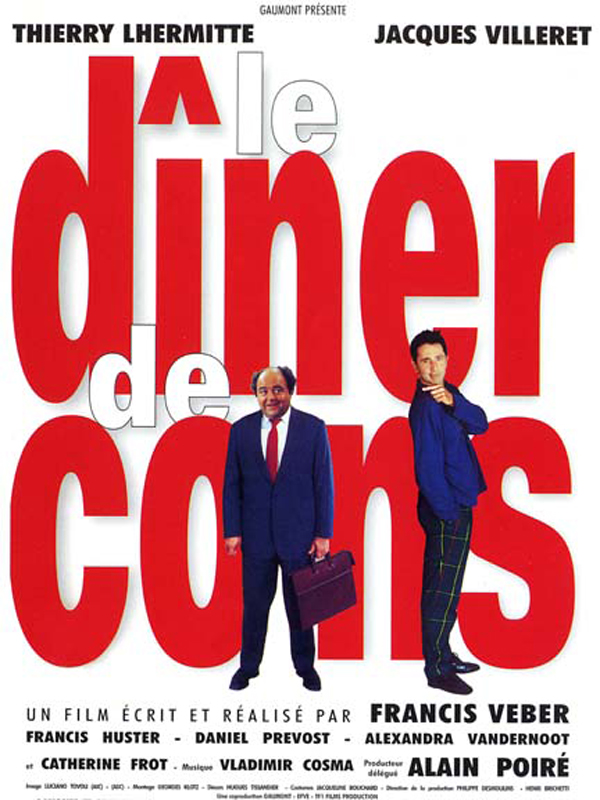 was translated Dinner for Schmucks. Not for cunts. Though when they showed it in France, it was translated - confusingly, I would have thought - back to the same title as the original French film
When children's author Jacqueline Wilson called someone a twat in her 2008 book, My Sister Jodie, that is surely the sense she was after. Someone that is useless, a drain on humanity but, really, they don't do it on purpose. Someone doing something stupid like, say, using the word 'twat' in a book for children.
A cunt, though, knows what they are doing. And I find it hard to believe that O'Leary doesn't know what he's doing. In fact, I'm sure that his consciously obstructive rules for his airline are, more than anything, a way of getting free publicity. If I told people they couldn't come in my house without a pre-printed ticket, then tried to charge them for printing it, I would, I reckon, be called a cunt for doing it. So O'Leary is clearly more cunt than twat. I quote myself, from my book Filthy English.
'Cunt has only recently been used as an insult - since the late 19th century roughly. In that time, though, it has acquired unparalleled potency and pungency. I'd say there was an implication - an accusation, probably - of active malevolence in calling someone a cunt. Which is, to my mind, the reason it's seen as such a terrible word. Not because it represents vaginas and not just because it represents real hatred but because it represents real hatred allied to vaginas. So it's a violent repudiation of all our origins.'
PS1 All things considered, though, I don't think O'Leary really is a cunt. He's not nasty enough for that. (Nasty being another vagina word, of course.) Matter of fact, I'd use a native Irish phrase for him. I'd say he was a cute hoor. And if you want to know more about cute hoors, you'll have to buy my book — now available, and selling well, as an eBook.
PS2 You don't have to go via the satanic Amazon either. Both paperback and eBook are available via Waterstones.com, Play.com, Foyles.co.uk, blackwell.co.uk . . . and any good online bookstore.